Legendary Manchester United manager Sir Alex Ferguson has a very good relationship with a lot of his former players including Michael Carrick. Englishman Michael Carrick played under Ferguson for several years at the Theatre of Dreams before the Scotsman retired as a manager at the end of the 2012/13 season. Sir Alex Ferguson and Michael Carrick recently met at a restaurant where they discussed for two hours.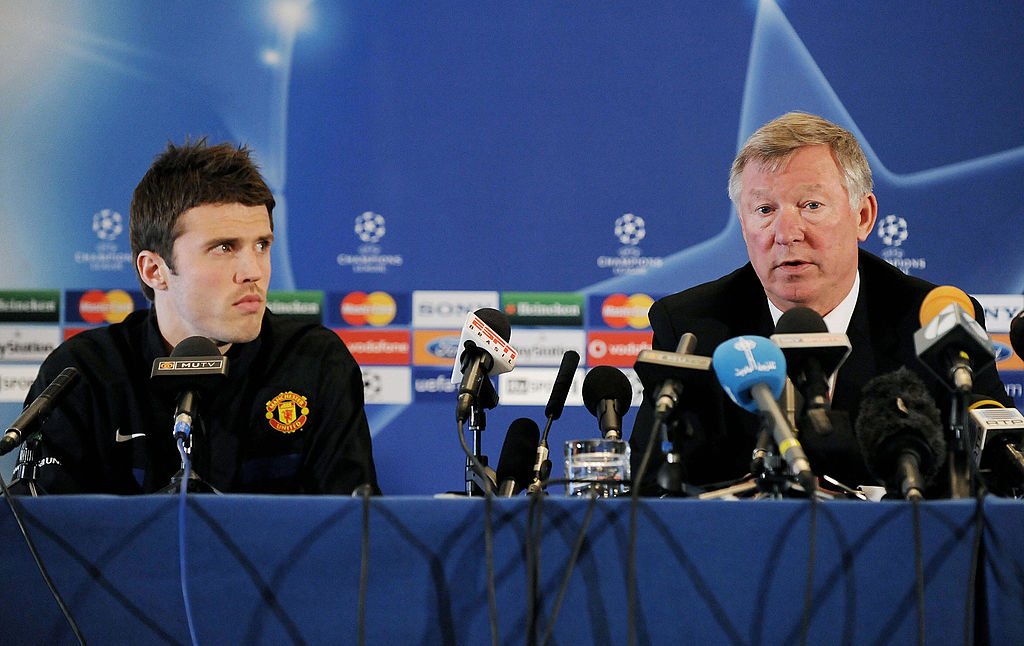 As revealed by English publication The Sun, Carrick and Ferguson were spotted at an Italian restaurant a day after Manchester United started 2022 with a disappointing 1-0 home defeat to Wolves. The duo were in deep in conversation for two years.
Carrick was given a taste of management at the top level recently when he was made caretaker manager shortly after Ole Gunnar Solskjaer was sacked. The ex-Tottenham Hotspur ans West Ham United midfielder was in charge of the Manchester United first team for three games in all competitions and he was able to remain unbeaten. Carrick oversaw an away win over Spanish team Villarreal in the Champions League and also picked up four points in two league games against the London duo of Arsenal and Chelsea. He led Manchester United to an impressive 1-1 draw at Chelsea and a 3-2 home win over Arsenal.
On Carrick and Ferguson, the abovementioned media outlet said that they arrived together after 10am and they entered the swanky Casa Italia as they ate alone. They didn't leave the restaurant until 12.15pm.
Both Ferguson and Carrick would have been delighted with the response of the players after the 1-0 home defeat to Wolves thanks to the goal from Portugal international Joao Moutinho. The Red Devils have won three and drawn one of their four games in all competitions on the back of the Wolves defeat at Old Trafford.