https://pbs.twimg.com/media/E9zd-LvXEAkK1pA.jpg
Cristiano Ronaldo's transfer back to Manchester United after over a decade has not stopped being talked about and it looks like fans will have to get used to hearing stories about the sensational reunion for the next coming weeks or even months. Not only is it being talked about on social media, it is still a big topic off every social media platform as well. One of the major reasons why Ronaldo's return to Manchester United has been as a result of the fact that his signing broke the record of player shirt sales in the history of football. And of course, while everyone is busy having Ronaldo's name on their lips, the Red Devils assistant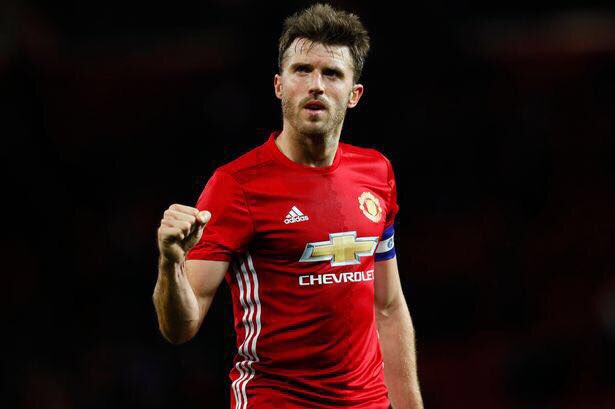 manager Michael Carrick is not left out as the club's former midfielder has now revealed what he thinks about the superstar.
Carrick is still at United but this time in an entirely different role as he holds the position of the club's manager Olé Gunnar Solksjaer's assistant. He is working with Solksjaer and has been doing so for some months now and is still in search of a first title since he ventured into management. Carrick recently hailed the club's decision to bring back Ronaldo, saying that it feels like he never left and also that he will prove to be a great summer acquisition for the Old Trafford outfit.
Carrick and Ronaldo shared the same dressing room as players under legendary manager Sir Alex Ferguson and the pair won a couple of titles together before Ronaldo decided to make a move back in the summer transfer window of 2009 when he joined Spanish La Liga giants Real Madrid in a then-world-record fee of £80 million.
The former midfielder insists that Ronaldo will be a great addition to the squad and will also impact the rest of the players as they continue their chase for silverware this season.