Michael Carrick is a first team coach at Manchester United after he took up the role shortly after his retirement from the round leather game. Carrick, 39, spent over a decade as a player at the Theatre of Dreams and he's now one of the many coaches working with Red Devils manager Ole Gunnar Solskjaer. Michael Carrick and Ole Gunnar Solskjaer were teammates at Manchester Unitedfor a short period of time during the latter stages of the Manchester United manager's playing career at Old Trafford. Michael Carrick left Tottenham Hotspur for Manchester United in 2006 for an initial fee of £14m. The 34-cap England international spent 12 years at Manchester United as a player before hanging up his boots in 2018. In total, he spent 19 years as a professional player for West Ham United, where his professional career began as well as for the aforementioned duo of Tottenham Hotspur and Manchester United.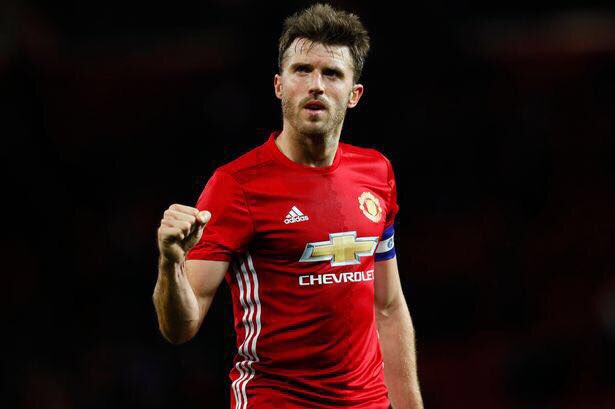 Earlier this year, the official website of Manchester United unveiled the best XI players that featured alongside him.
1. Goalkeeper – David De Gea played 186 games with Michael Carrick before the Englishman retired two years ago.
2. Defence–Antonio Valencia (played 206 games with Carrick), Rio Ferdinand (His England teammate played 259 times with Michael Carrick), NemanjaVidic (The Serbian shared the pitch with Carrick on 230 occasions) and Patrice Evra (Evra played 291 times with the Manchester United first team coach).
3. Midfield –Nani (The Portuguese European Championship winner played 162 times with Michael Carrick), Paul Scholes (The Englishman shared the pitch with his international teammate 160 times), Ryan Giggs (Welshman Giggsplayed 223 times with Carrick) and Darren Fletcher (The Scotsman played 158 times with the Manchester United coach).
4. Forward –Wayne Rooney (Wayne Rooney played 366 times with Michael Carrick) and Jermaine Defoe (He played on 157 occasions with Michael Carrick).